Lenovo has some wild thoughts to share. At an occasion in New York today, the company showed off its concept of the future of personal computing with a picture of a bendable laptop with a flexible display; a built-in keyboard; and even the mark ThinkPad pointing stick, or mouse stub — whatever you need toward call it. With this idea, the majority of the interaction would occur over voice orders or a stylus. Lenovo says that this idea would be accomplished through "advanced materials" and "new screen innovations." That's not particular.
A foldable PC? Maybe someday. Just a concept for now. #LenovoTransform pic.twitter.com/UIq1qpaSwj

— Lenovo (@lenovo) June 20, 2017
As much as I need to trust, I need to bring up that this idea isn't probably going to happen, in any event not for some time. We've no flexible displays at CES occasions for quite a long time, but, we have no adaptable shows in our every day lives. The ideas that have turned out as physical models, are frequently so thick that we wouldn't get a really flexible affair like Lenovo is depicting. Plus, coordinating stylus innovation is just going to make this harder to assemble.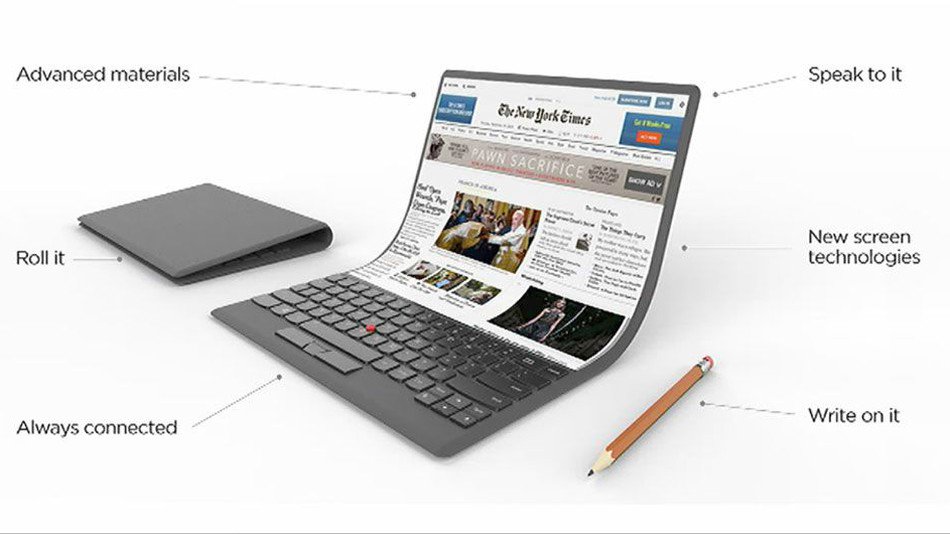 source: twitter.com
Likewise, would you be able to envision exploring your browser with just your voice? That sounds like a nightmare. In any case, hello, I'm not here to smash dreams. I'm simply here for incredulity. Enjoy Lenovo's vision of the faraway future.